[en] Time lapse photography of the Schlumbergera flower blossoming out. This video is sped up by approx. 1000 times and in just 3 minutes shows the process which took FOUR days.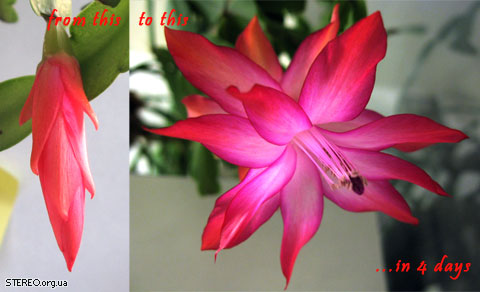 Моё любимое домашнее растение – шлюмбергера – начало цвести в этом сезоне ещё в ноябре прошлого года. Уже первая четверть марта прошла, скоро Пасха, а оно, оправдывая одно из своих названий –
Пасхальная свечка
– продолжает радовать своим
цветом
до сих пор.
Возникла идея применить метод замедленной киносъёмки, чтобы запечатлеть процесс раскрытия одного из цветков. Смотрите, что из этого вышло.