[ru] Капельки зимнего дождя (или растаявшего снега?) на ветвях, подсвеченные снизу натриевыми газоразрядными уличными лампами.
This winter has been featuring wild swings of temperature and other weather conditions. Precipitation forms also vary – from snow to rain to fog to snow in enigmatic sequences. All of this leads to some picturesque sceneries.
Here are waterdrops stuck on leafless tree branches illuminated by sodium streetlights from beneath. I ain't really sure are they from the rain, or from the thawed snow, or condensed fog.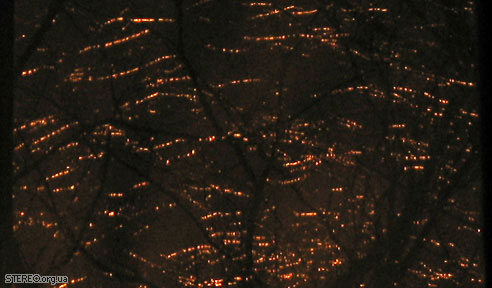 Same tree with the sidewalk in-frame.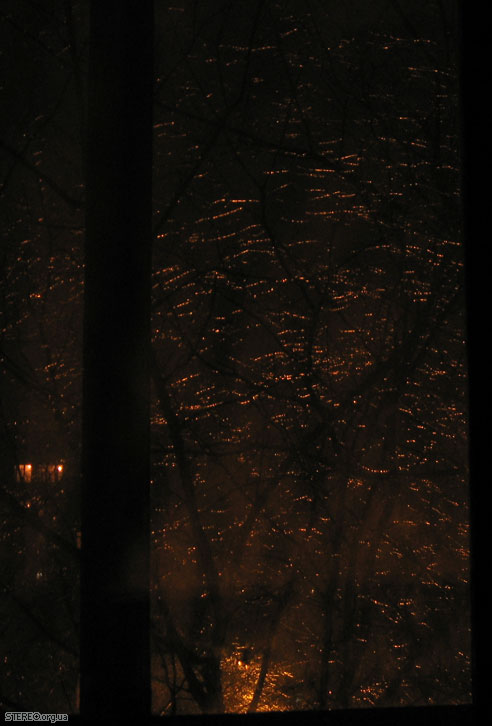 The whole window view: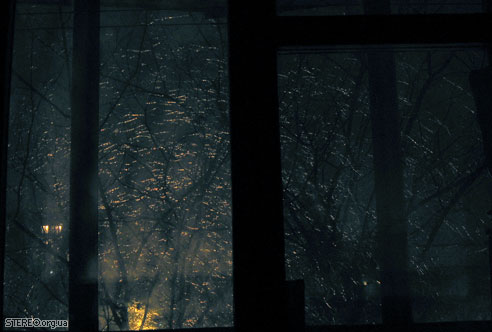 Note that in night photography the white balance is always tricky. Especially so when some exotic lightings like monochromatic sodium lights are employed. So I tried several camera presets – "Cloudy", "Sunny", as well as the "Auto Levels" feature in Photoshop. None worked too realistic. Still looks good to me.
Note #2. These pictures were shot through three dirty window panes.