[ru] Джей Лено, комик №1 американского ТВ, передаёт шоу, которое вёл 17 лет, Конану О'Браену, забирает гарантийный залог (служивший защитой от неуместных шуток) и уходит на пенсию.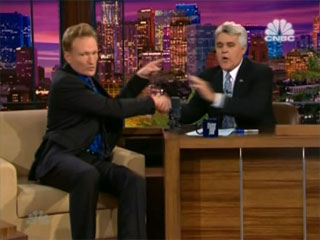 We won't be seeing Jay Leno, one of the greatest American stand-up comedian, in "The Tonight Show" on CNBC TV any more. Starting June 2 (in Europe, June 1 in the US) "The Tonight Show" is to be hosted by Conan O'Brien, formerly the host of "Late Night Show".
In 17 years at NBC Jay Leno managed to put a prominent landmark in comedy history. When Jay was starting back in 1992 his "hair was black and the President was white" – as he mentioned in the final show. During this time a few couples met on the stage of "The Tonight Show", 68 children were born to show's crew members.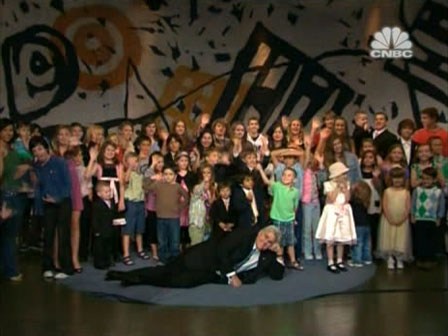 Now, as Jay Leno has handed the #1 late night show (with all the characteristic responsibilities for the appropriateness of the jokes) to Conan O'Brien, Jay is happy to take his security deposit back.
It takes quite a bit of imagination to picture American comedy TV without Leno.
So, will Conan rock?